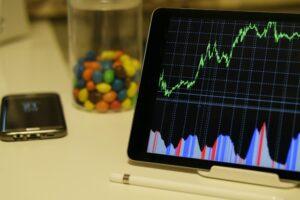 CHAPEL HILL, NC – U.S. mortgage rates experienced another upwards bump last week, reaching just under 7.00%. We haven't seen these levels since the mid-2000's.  This and future increases continues to put pressure on potential homebuyers and investors. Folks have been struggling with the rapid rise in interest rates combined with a still limited number of available home listings.  This increases the incentive for current owners and investors to hold their current properties that have sub-5% mortgages.
Freddie Mac indicated that the average rate for a 30-year mortgage increased to 6.96%, up from 6.90% during the first week of August. Comparatively, the rate was at 5.22% during the same time last year. This marks the third straight week of rate increases, equal to the yearly high recorded on July 13. Elevated rates can substantially increase monthly expenses for borrowers, restricting their buying power in a housing market that's already out of reach for many.
The average 30-year mortgage rate was significantly lower at 2.87% two years ago, which resulted in accelerated home sales as well as refinancing efforts. However, the current escalated rates continue to lead to a scarcity of homes on the market. Chief Economist at Freddie Mac, Sam Khater, provided the following commentary on the situation: "The sustained high rates undoubtedly extend the affordability issues, especially with housing prices trending upwards. However, these rising rates result from a robust economy characterized by minimal unemployment and notable wage growth. Historically, such economic conditions have maintained solid purchasing demand."
The shortage of available homes contributes to the 23% decline in home sales during the first half of this year. The recent rate increase correlates with the 10-year Treasury yield's rise to 4.19%, its peak since the previous November. This yield, which sets the benchmark for mortgage rates and other loan types, was 4.02% during midday trading on Thursday.
The Federal Reserve's response to high inflation has been to elevate its standard interest rate 11 times since March 2022, culminating in the highest fed funds rate in over two decades. Though inflation has been on a steady decline since the past summer, many industry experts theorize that the Fed may have capped its rate hikes. Others anticipate that the Fed will continue to raise interest rates until inflation is aggressively impacted, including an increase by this November.  While mortgage rates don't necessarily align with the Fed's rate adjustments, they generally follow the trend of the 10-year Treasury note's yield. 
Although we have seen some positive changes to inflation, the prices on many consumer goods remain elevated, including food, cars, and housing. The National Association of Realtors quarterly Homebuyer Affordability Index reflects a record low for the period ending June 30th.  Additionally, the expectation that future rents will see a decline in achievable rates is driven in large part by the increase in available supply.

Multifamily housing projects starts are at a record high, having soared from around 600,000 pre-COVID to well over 900,000. However, project completions continue to fall, in part due to developers deciding borrowing costs are too steep to make finishing the projects profitable and abandoning the project prior to completion.
In follow up to our most recent Fed rate increase blog post, interest rates now at 6.96% percent and climbing purchasing power is worth less than ever. This will also result in substantially increased overall cost. At a 5.23% interest rate, the monthly payment on a $300,000 loan – excluding taxes and insurance – would have been $1,653. However, with rates now being 6.96 percent, the monthly payment on the same loan would now be just below $2000 per month, or $1,966, which represents an additional $3,756 per year.